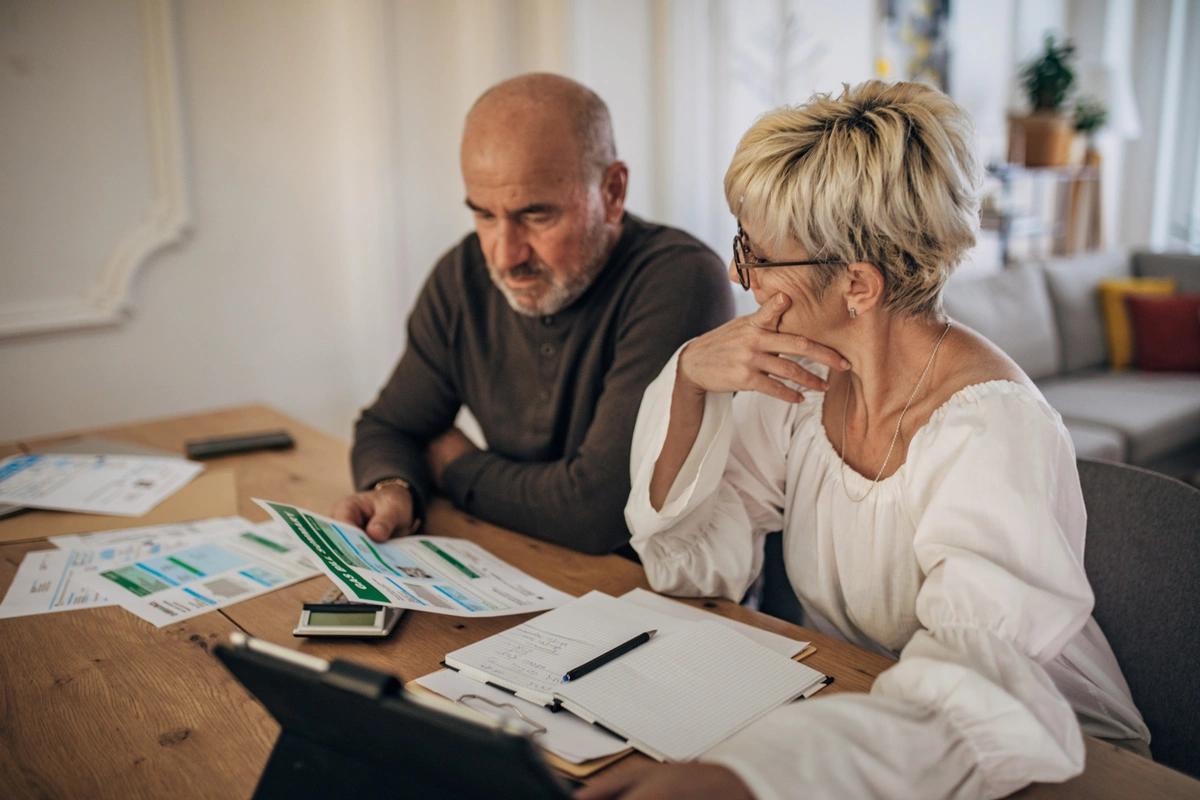 What is an Individual Voluntary Arrangement (IVA)?
An IVA is a legally binding agreement with your creditors to pay back your debts at an affordable rate. Most IVAs last for five or six years. After that time, anything you still owe is written off. This means you won't be asked to pay it back.
During your IVA, providing you make the agreed payments, creditors won't charge interest or fees on your debts. They'll also stop chasing you to pay.
Individual voluntary arrangements are available in England, Wales and Northern Ireland but not in Scotland.
What does IVA stand for?
IVA stands for individual voluntary arrangement. It's an alternative to bankruptcy that usually allows you to keep essential assets such as your car and home.
How does the IVA process work?
An individual voluntary arrangement must be set up by a qualified insolvency expert. They'll work out how much you can afford to pay each month after covering your essential costs.
After that, they'll write an IVA proposal for your creditors and the court. The proposal will include:
the amount you can afford to pay your creditors each month
how long you'll make the payments for (usually five or six years)
Your qualified insolvency expert will also write a report for the court, including their thoughts on whether the proposal is likely to be successful.
They will then arrange a creditors' meeting. At this meeting, creditors will vote on whether to accept the proposal. For it to be accepted, creditors holding over 75% of the debts you owe need to agree to it.
A lot of creditors have signed up to something called the IVA protocol. This means they're expected to accept a proposal that has been written in line with the protocol without asking for unnecessary changes.
Providing your IVA is accepted, you'll start making monthly payments to the company managing your IVA. They'll divide the money between your creditors.
How much debt can be written off?
An IVA could allow you to write off a large amount of your unsecured debt. The exact figure depends on how much spare money you have at the end of each month.
Example:
If you have £100 a month left after you've covered your essential living costs, you'd make 60 monthly payments of £100 for a five-year IVA. This would mean you'd pay a total of £6,000.
If you had £25,000 of non-priority debt, £19,000 would be written off at the end of your IVA. In other words, you wouldn't be asked to pay back 76% of your total unsecured debt.
Most of our customers have about 67% of their debt written off at the end of their IVA and it can be as much as 85%.
What debts does an IVA cover?
Most non-priority debts can be included in an individual voluntary arrangement. A debt is classed as either priority or non-priority depending on how serious the consequences are if you don't pay.
The consequences of not paying non-priority debts are less serious than for priority debts. Despite being less serious, your creditors could still take you to court or arrange for bailiffs to visit you.
The main non-priority debts that can be included in an IVA are:
buy now pay later
personal loans
payday loans
credit cards
store cards
catalogues
overdrafts
gas and electricity arrears
council tax arrears
water arrears
income tax and national insurance arrears
benefit or tax credit overpayments
debts to family and friends
other outstanding bills e.g. a bill for building work on your home
How do I start an IVA?
Before starting an IVA, you should get debt advice to check it's the right option for you.
Once you've confirmed you want to go ahead with an IVA, you'll need to go through a qualified insolvency expert. Your debt adviser will be able to put you in touch with someone who can help.
Your qualified insolvency expert will then put together a proposal to take to your creditors. Providing your creditors accept your proposal, you'll start making monthly payments towards your debt. The company managing your IVA will divide those payments between your creditors.
Will an IVA show on my credit file?
An IVA will affect your credit rating because it will be recorded on your credit file for six years from the date it is agreed. You're likely to find it difficult to borrow during that time. When your IVA ends, your credit report will be updated to reflect this.
Having a completed IVA on your file may continue to make it harder for you to borrow for a while, as potential lenders will see that you've had trouble making repayments in the past. But there are things you can do to improve your situation. Making repayments on time and staying well within credit limits will help to show that you can borrow responsibly. Over time, this will make you seem like less of a risk to potential lenders.
Average Customer Rating:
4.9/5