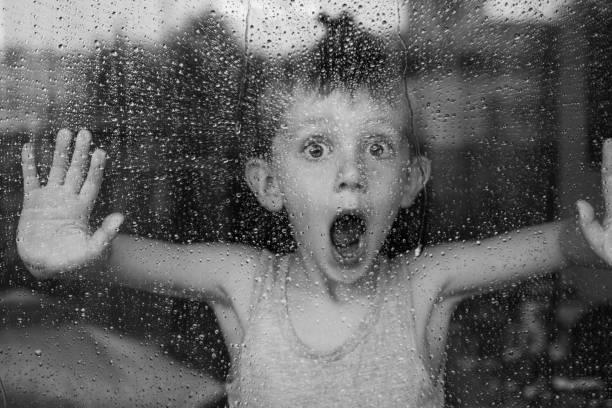 cost of living
23 Oct 2023
Top 25 indoor rainy-day activities for October half term
Rainy days can be challenging when it comes to keeping children entertained but indoor days can be just as fun as outdoor activities - with a little planning and preparation.
If you're bored of hearing 'I'm bored', here's a list of 25 top activities to keep the kids busy and happy this October half term.
Create an indoor scavenger hunt with items hidden throughout the house
Hide objects around the house and draw up a map with clues. Let the kids solve the clues and move around the map to find the hidden treasure.
Build a fort using blankets, pillows, and chairs for a cosy hideaway
Everyone loves building their own home. Forget tidiness for an afternoon and pull out your chairs, cover them in blankets and fill the space with lots of cushions. The kids will play happily for hours.
Have a movie marathon with their favourite films or cartoons
Why not let everyone choose their favourite films and watch them back-to-back? Make an afternoon of it with popcorn and sweets and get snuggled up together on the sofa.
Bake cookies or simple treats together in the kitchen
Get your aprons on and raid the cupboards to find ingredients needed to bake a cake or make some cookies. Kids love making sweet treats and you could even share them with friends.
Play board games or card games as a family
Dig out and dust down the board games from the back of the cupboard and let the kids get competitive - see who can become a property millionaire with Monopoly or solve a mystery with Cludo.
Do arts and crafts using recycled materials or things you already have
Everyone has a draw full of cardboard and plastic tubs and pots. Let the kids get creative and see what they can make from all the bits and pieces you have lying around the house.
Put on a puppet show using old socks or handmade paper puppets
Raid the sock draw for old or mismatched socks you don't need. Let the kids give each sock its own character by creating different faces on each one. They could then work together to write a script, rehearse it, and put on a show for the family.
Host an indoor dance party with the kids' favourite music
Send the kids off to get dressed up in the best party outfits. While they're busy, close the curtains and put the lights on low, and get them to choose their favourite music. Let them spend the afternoon grooving away in their own homemade disco.
Build a cardboard castle or spaceship and let their imagination run wild
Save up large boxes especially for wet days. Pull out a big box and set the kids the task of decorating and creating their own spaceship or castle.
Set up an indoor picnic with snacks and blankets on the living room floor
Everyone loves picnic food so don't let a wet day stop you from having a treat. Lay out the picnic blankets and spend some time preparing a feast that's worthy of a sunny day in the park.
Teach them simple magic tricks and put on a magic show
Google 'how to do magic tricks' and spend some time learning them with the kids. They can then use their new talents to amaze their friends and family.
Create an obstacle course using furniture and pillows
Another messy game. Pull all the cushions off the sofa and create an obstacle course – see if the kids can make it through the house without having to step foot on the floor.
Have a storytelling session where each family member takes turns continuing the story
Get the kids to spend the morning writing a story. You could write one too and then take it in turns to read the story to the family. Have a prize for the best story.
Play dress-up with clothes and accessories from the closet
Get the dressing up box out or let the kids raid your wardrobe and set their imaginations free. See who can come up with the best outfit. You could even set a theme to make it more difficult.
Have a karaoke session and sing along to their favourite songs
Everyone loves to sing. Why not play the kids' favourite songs and get everyone to take it in turns to singing along. Who knows you could have a budding Taylor Swift or Harry Styles on your hands.
Do science experiments with household items (e.g., vinegar and baking soda reactions)
There's lots of different science experiments online that are fun to do and also educational, e.g. the Mentos experiment. Drop a Mentos mint into a bottle of fizzy drink and then get out of the way quickly before it explodes. This experiment shows how chemicals in the Mentos react with the carbon dioxide bubbles in the soda to cause a reaction.
Make paper airplanes and have a flying competition
Simple but effective. Spend some time decorating A4 piece of paper and folding them into paper airplanes. Each child can take it in turns to see how far they can fly their plane.
Play charades or Pictionary as a group
Put the kids' acting or drawing skills to the test with a game of charades or Pictionary. Is their acting so good the family can guess their favourite TV show? Or can they communicate through drawing? Remember no word clues allowed.
Have a drawing or colouring contest with themes or prompts
Why not set them a drawing competition. Give them a theme to follow and see who can create a masterpiece. The winning picture should be hung pride of place on the wall.
Set up a DIY indoor bowling alley using empty water bottles and a soft ball
Decorate old empty water bottles in a variety of colours. Set them up in your front room and let each child take it in turns to try to knock them over with a small ball. Who needs a trip to the bowling alley when you can create your own.
Teach them basic origami and fold paper into different shapes
There's lots of different instruction videos online showing you how to create origami figures. You could watch a video together and see who can create the best shape.
Build a train or racetrack using masking tape on the floor
Get some masking tape and create a racing circuit around your front room - you could create tunnels and hidden obstacles that need to be avoided. Let each child choose a car and bring out their inner Lewis Hamilton.
Create a scrapbook or memory jar of their favourite experiences
While the summer holidays sometimes feel like they go on forever, they're soon over and forgotten. Get the kids so to spend some time writing down what they've enjoyed or what's made them happy each day. Put each note in a jar that you can look back on the following year when the memories have faded.
Alternatively, take lots of pictures of everything you do and printed them out ready for a rainy day. The kids can stick all the pictures in a scrap book and jot down how they felt or what they enjoyed the most.
Practice yoga or simple stretching exercises together
Being stuck indoors means not being able to run off steam but you could use the time to teach them a new activity. Yoga is great for helping with self-control, reduces stress and anxiety, and helps to improve focus and attention span. There's lots of free videos online designed for children so you can practice your 'downward dog' together.
Make your own clay
You only need two ingredients to make your own moulding clay – PVA glue and cornflour. Mix one part glue with two parts flour and you're ready to mould away.
The let kids' imaginations run wild. They could make statues, jewellery, flowerpots, and coffee mugs, or perhaps get prepared and make Christmas tree decorations to use as gifts.
Once dried simply paint and they have their own homemade masterpiece.
Remember, the key to a successful rainy day with children is to engage their creativity and imagination. These activities will not only entertain them but also create lasting memories with your family.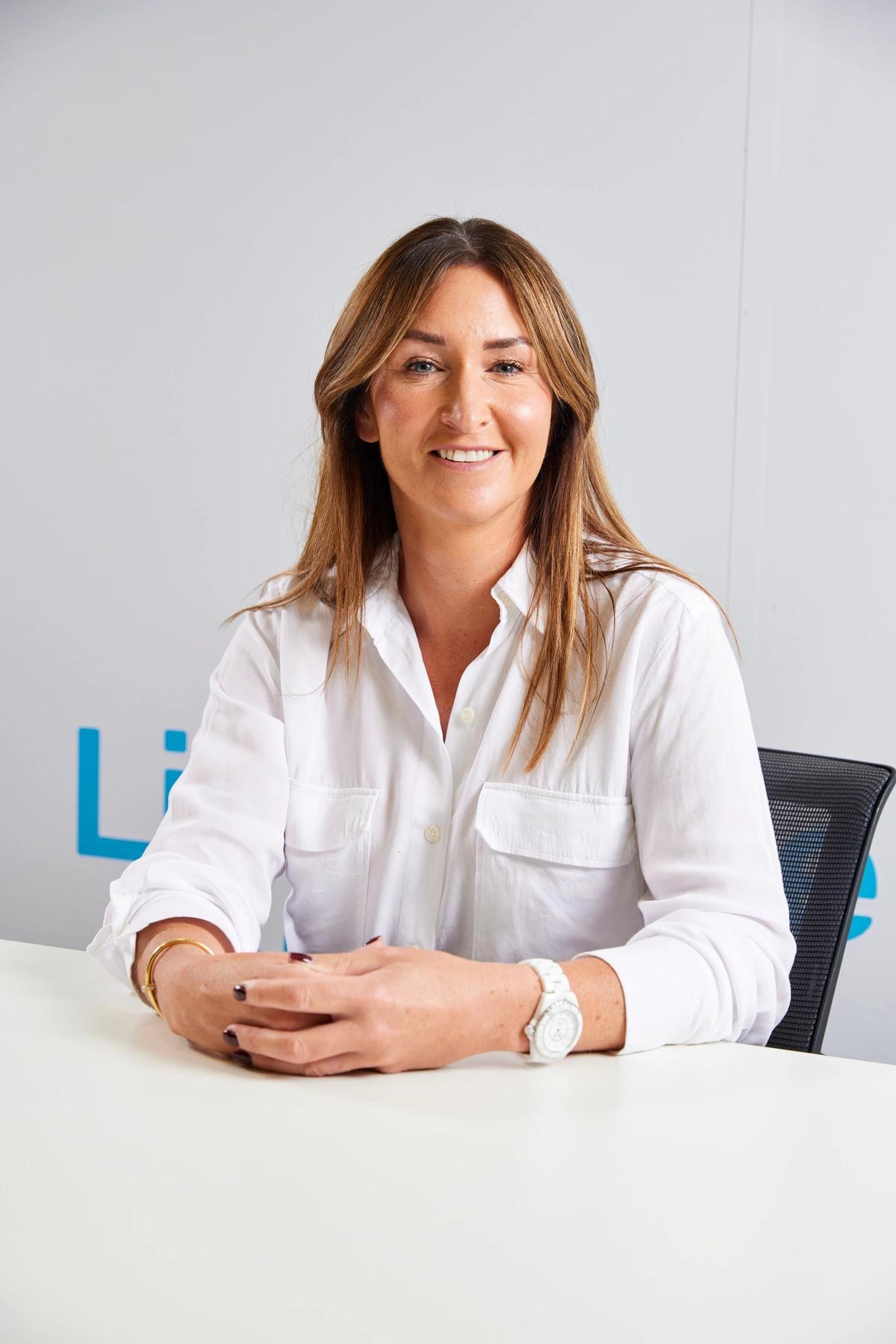 Caroline Chell
Caroline has worked in financial communications for more than 10 years, writing content on subjects such as pensions, mortgages, loans and credit cards, as well as stockbroking and investment advice.
Average Customer Rating:
4.9/5