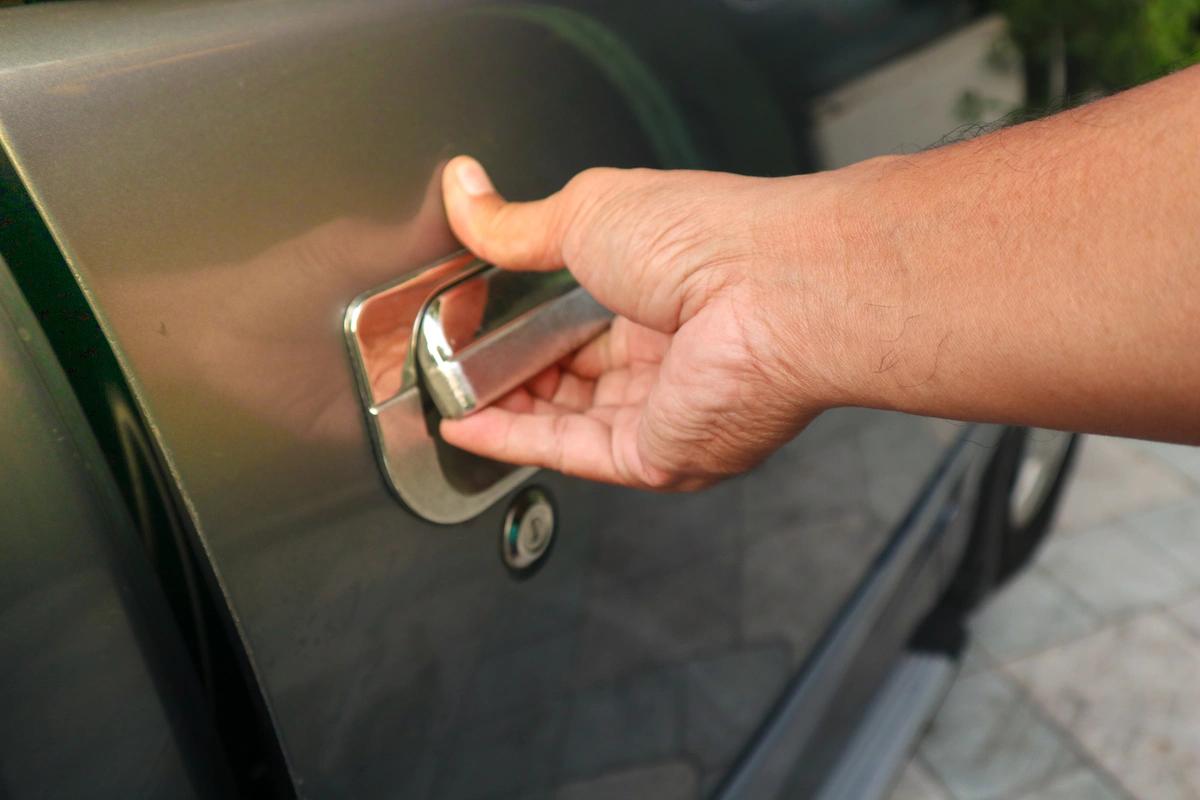 Can bailiffs take my car? A guide to your rights
A bailiff's visit, or a letter warning of one, can be worrying and often somewhat confusing. It's almost always a sign that you could use some help with your debts. So once you've read this article, take a look at our free debt advice page to find out how we could help you get things back on track.
But if you've just had a bailiff at the door, you need to know what to do right now to keep yourself and your possessions safe. And your car can be particularly vulnerable. So we've put together a quick guide to bailiffs and what they can and can't do.
What is a bailiff?
Bailiffs are also known as debt enforcement agents. They have legal powers in every country of the UK except Scotland. Scotland has different officials, called sheriff officers. So, the information in this article only applies to England, Wales and Northern Ireland.
In most cases, if a bailiff visits, it means someone has taken you to court. (This does not apply to HM Revenue & Customs. They can skip the court action step and go straight to sending bailiffs to recover debt.) So who is the 'someone'? It could be:
someone you owe money to. They can send bailiffs to collect money; to take your possessions and sell them; or to take away things you've bought under a hire purchase agreement or conditional sale agreement, if you're behind with the payments.
your landlord. Landlords can use bailiffs to evict you.
The information in this guide is only relevant to bailiffs who have been sent by someone you owe money to. You can find information about eviction by bailiffs, and get emergency housing advice, by visiting Shelter's website here.
There are different kinds of bailiff:
Private bailiffs
Anyone you owe money to can use private bailiffs. But they're often employed by HMRC, to enforce tax debts, and by local authorities, to enforce council tax debts and parking fines.
County court bailiffs
These are the bailiffs that are usually sent to enforce a county court judgment (CCJ), unless it's been transferred to the high court - see below.
High court enforcement officers
If a CCJ is for over £600 (including court costs), and it's not a debt regulated by the Consumer Credit Act (which most credit debts are - like credit cards and personal loans) then the creditor can have the judgment enforced by high court bailiffs.
Magistrates court bailiffs
If you are convicted of a criminal offence in a magistrate's court and given a fine, these bailiffs may visit if you do not pay.
Are debt collectors the same thing as bailiffs?
You may be contacted, over the phone or through the post, by someone who says that they are a debt collector, a doorstep collector or a field agent. This is not a bailiff.
The only thing a debt collector can do is ask you to repay the debt. They don't have any rights or powers to come into your property or take any of your possessions. Because of this, they are unlikely to come to your home. If they do, just ask them to leave. They can't make you hand over any money.
Of course, this is only a short-term solution. If you're being contacted by debt collectors, it's often a sign that you need help with your debts.
What can bailiffs do if they visit me?
Bailiffs receive their instructions in the form of a warrant from the court. This warrant gives them the power to take things from your home - either to give them back to the hire purchase company who owns them, if applicable; or to sell them so your creditor can recoup your debt to them.
They can take possessions to sell if they have a warrant relating to:
Council tax debts
Child support debts
Debts from the county court or high court
Unpaid national insurance, VAT or other taxes
Although they have the powers to take your possessions, most bailiffs do not have the power to break in. (The exceptions to this include when bailiffs are collecting unpaid tax or criminal fines. But even in those cases, they'll need to go back to court for permission to break in, and most of the time they won't do so.) They are only allowed to come in through a door, with your permission, 'in a peaceful way'. So, they're not allowed to shove past you, to climb through a window, or to come in if there are no over-16s at home.
If you let a bailiff in, they will make a list of things they could take away and sell. They usually won't take these things at that point. They will leave and come back later, at which point they can legally force their way into your home. In the meantime they will have what's called 'walking possession' of the items on the list, so you're not allowed to get rid of those things or hide them.
In the short term, the best way to protect yourself and your possessions is to refuse to let the bailiffs in. Then get expert debt advice as soon as you can.
So can the bailiffs take my car if I don't let them in?
They will certainly try. Bailiffs like cars, for a few reasons:
They're worth a lot of money. Even if you don't have a particularly flash car, your car is often the most valuable thing you own.
They're easy to sell.
They're easy to take away.
The good news is, a visit from a bailiff shouldn't come as a surprise. They're required to let you know they're coming at least seven working days in advance, by sending you a letter. This letter is known as a notice of enforcement. Receiving one of these is a sign that you need expert debt advice.
But while you're seeking advice, you should also park your car somewhere the bailiffs can't easily get to it. If you have a garage, put the car in there and lock it. If not, ask a friend if you can leave your car with them for a few days.
Sometimes people try to hide their car by parking it in the next street. But this might not be successful. If the bailiffs know you have a car, they will often check the streets surrounding your address. They may use automatic number plate recognition cameras.
They're not allowed to take a vehicle if it's
displaying a blue badge, or otherwise clearly used by someone who is disabled
subject to a logbook loan that hasn't yet been paid in full
something you need for your job (such as a van or taxi) - unless it's worth £1,350 or more
someone's main home, for example if you have a camper van, caravan or houseboat that you live in, rather than just using it for travelling
Can bailiffs take my car if I'm buying it on hire purchase?
There is some dispute about this. Technically, while you're paying off the hire purchase agreement, the car doesn't belong to you. But some bailiffs will take or clamp a car on hire purchase anyway, arguing that the law is on their side.
Average Customer Rating:
4.9/5