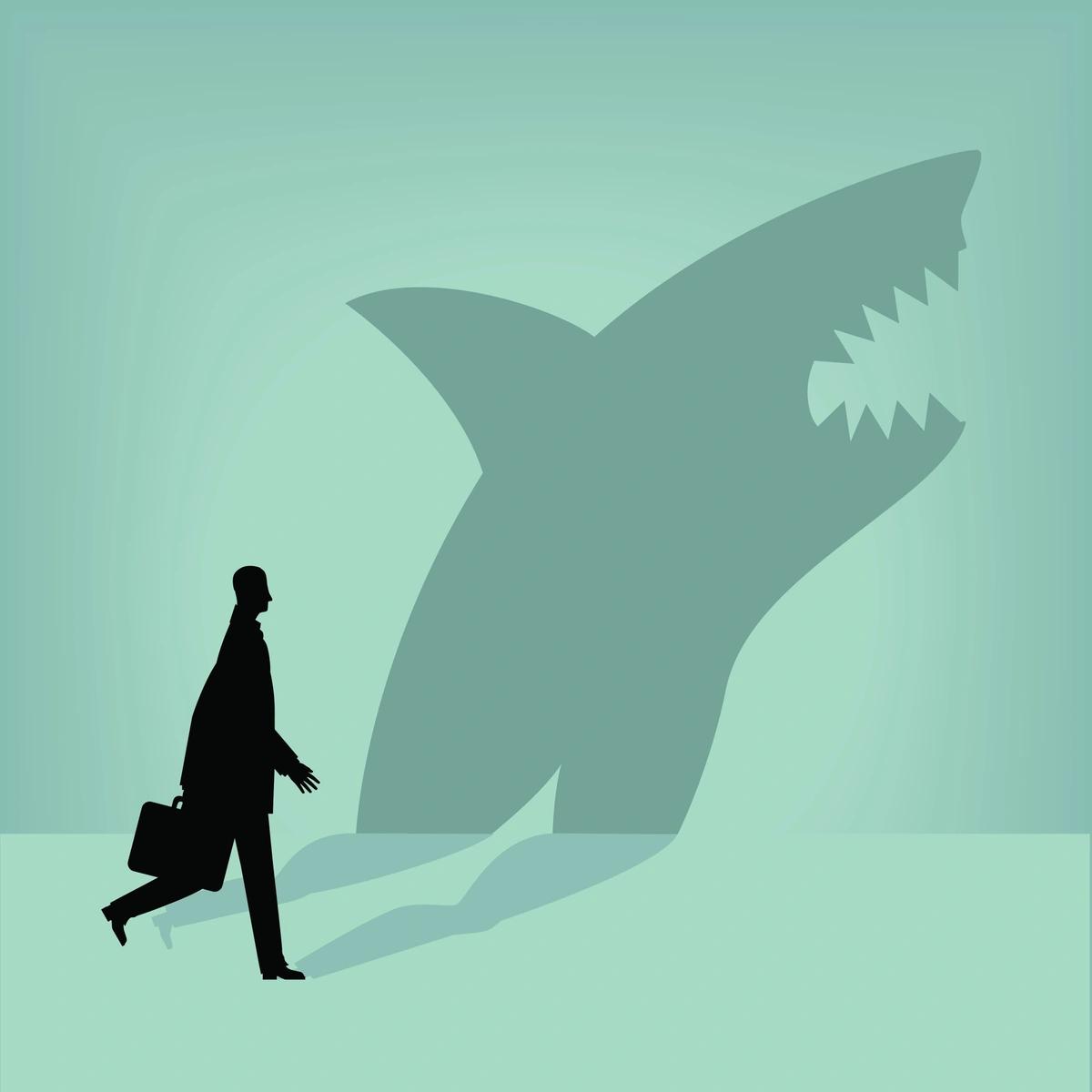 Loan sharks – everything you need to know
In this guide, we cover what loan sharks are, how to spot one, what to do if you've accepted cash from one and safer alternatives if you need to borrow money.
What is a loan shark?
It's illegal to lend money for profit without a consumer credit licence. Someone who does this is called a loan shark.
Dirty tricks used by loan sharks
The theme for Stop Loans Shark Week 2023 was people pretending to be something they're not.
This is because loan sharks often deliberately mislead the people they target in a bid to make themselves appear trustworthy.
Loan sharks tend to operate door to door. This doesn't mean all doorstep lending is illegal. There are legitimate companies, such as Provident. Loan sharks may imitate these lenders to try and convince you they're safe to borrow from.
The Financial Conduct Authority can tell you if a business is licensed to lend. You can call them on 0800 111 6768.
Loan sharks may even start off by pretending to be your friend. Again, this is a tactic to gain your trust and make you more likely to accept money from them.
The England Illegal Money Lending Team help people who have borrowed from loan sharks. Figures from the organisation show over half (56%) of people they've helped believed the loan shark was their friend when they first accepted cash from them.
Signs you may be dealing with a loan shark
Red flags to look out for include:
not being given any paperwork or much information about the loan (although they may give you something to sign to try and convince you they're legitimate)
taking items as security e.g. your mobile phone or bank card
taking your belongings if you don't pay on time
adding high levels of interest and charges, so the amount you owe never goes down
using intimidation or violence
What to do if you've borrowed from a loan shark
You've not broken the law. It's illegal to lend money without a licence, so the loan shark has broken the law. But you haven't and you won't get in trouble with the police.
You don't have to pay the money back as it was lent illegally. But don't just stop making payments if your safety is at risk. Get advice first.
There are specialist illegal money lending teams who can advise you if you've borrowed money from a loan shark.
Or call the illegal money lending team for your country:
England 0300 555 2222
Wales 0300 123 3311
Scotland 0141 2876 655
Alternatives to loan sharks
If you're on a low income or have a poor credit rating, you may feel like you have no option but to borrow from a loan shark. But there are safer alternatives:
Try our free benefits calculator – make sure you're claiming all the financial support you're entitled to.
Credit unions – offer manageable credit and will consider applications from people with a poor credit history.
Employer lending schemes – your employer may be able to offer short-term help e.g. an advance on your wages. Talk to the HR department.
How we can help
If you're struggling to cover all your living expenses, you may benefit from debt advice. Whether you need budgeting support or you want to find out about formal debt solutions, we can help.
Average Customer Rating:
4.9/5