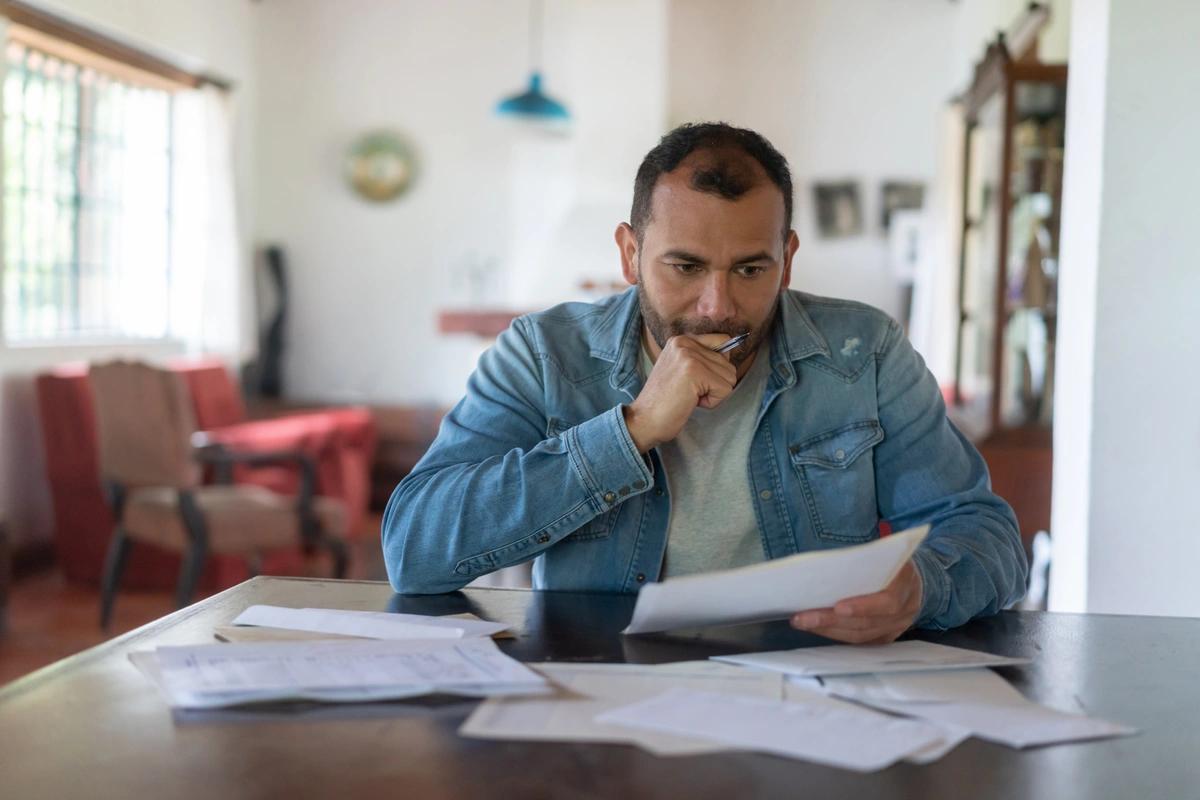 IVA (individual voluntary arrangement) or DMP (debt management plan)?
If you're unable to keep up with your unsecured debt repayments, you may be considering a debt solution.
Two common debt solutions are an individual voluntary arrangement (IVA) and a debt management plan (DMP). But how do you know which one is right for you?
In this guide, we compare the two to help you decide which, if either, is a suitable solution for you.
IVAs are available in England, Wales and Northern Ireland. DMPs are available throughout the UK.
The difference between an IVA and a DMP
IVA
DMP
Duration
An IVA usually lasts five or six years.
The length of a DMP varies. For your lenders to agree to a DMP, you'll need to be able to clear your debts in a 'reasonable' amount of time. This usually means in 10 years or under.
Fees
There are always fees for an IVA but they can vary quite a bit between companies. If you get an IVA from our trusted partner, your fees are paid out of – not on top of – your regular, affordable IVA payments. There are no up-front fees. Read more about individual voluntary arrangement fees.
We don't charge fees for our DMPs. This means all the money you hand over will go towards paying off your debts.
Lender contact
Lenders included in your IVA can't chase you for payment.
We'll deal with lenders on your behalf. They aren't legally obliged to stop contacting you but most tend to limit contact once a DMP is in place.
Interest and charges
Interest and charges on your debts will be frozen.
We can't guarantee lenders will freeze interest and charges but they usually do.
Legal action
Once an IVA has been approved, lenders can't take further legal action to recover debts included in your IVA.
A DMP is an informal agreement, so lenders can take further legal action.
Public register
The details of your IVA will be recorded in the public insolvency register. They usually stay there until three months after your IVA ends.
A DMP is an informal agreement between you and your lenders. The details aren't recorded in a public register.
Debt write off
Once you successfully complete your IVA – usually after five or six years - any outstanding unsecured debt included in your IVA is written off.
With a DMP, you get longer to pay off your debts in full. There is no debt write off.
Home
Homeowners
You won't be forced to sell your home. But you may need to remortgage to raise money to go towards your debts. If you're unable to remortgage, you may have to carry on making your IVA payments for up to an extra 12 months.

Renters
An IVA should have no effect on your living situation. But some private landlords include a condition in the tenancy agreement that means you could be asked to leave if you take out an IVA.
Homeowners
If you keep up with your DMP payments and your mortgage payments, there should be no direct impact on your living situation. It may be harder to remortgage during a DMP, due to the effect on your credit file.

Renters
A DMP shouldn't affect your current living situation as long as you keep up with your rent payments and pay off any arrears at a rate agreed with your landlord.
Car
You will typically be allowed to keep your car as long as its value isn't excessive.
Providing your transport costs aren't excessive, having a car shouldn't reduce the likelihood of your lenders agreeing to a DMP.
Job
For most people, an IVA won't affect their job. But it may prove problematic in certain professions. If you're a solicitor or an accountant, for example, you might not be able to carry on in your current position with an IVA. Or you may only be allowed to keep your job subject to certain conditions.
A DMP shouldn't affect your job.
Credit file
An IVA will remain on your credit file for six years from the date it's agreed.

A debt management plan doesn't get listed separately on your credit file. Instead, each debt included in your DMP will be marked as either 'AP' (arrangement to pay) or 'defaulted'.

A debt with an AP marker will stay on your credit file for six years from the date it was settled.

A defaulted debt will stay on your credit report for six years from the first recorded default. This means some, or all, of the debts marked as defaulted may already have disappeared by the time your DMP ends.


For the debts that are still on your credit file when you complete your DMP:
• all of them should have a balance of zero (meaning you don't owe anything)
• they'll be marked as settled (if they haven't defaulted) or satisfied (if they have defaulted)

Even while these debts remain on your credit report, as time passes, it will be possible to improve your credit score if you stay on top of your money.

Zero balances and settled debts also help when it comes to getting new credit at lower interest rates.
Deciding between an IVA and a DMP
Whether an IVA or a DMP is suitable for you will depend on your personal circumstances.
An IVA might be suitable if:
you want to write off some of your debt
paying off your debts would take too long under a DMP
it wouldn't have a negative effect on your job or home
A DMP might be suitable if you:
can't pay your debts at the rate you originally agreed to, but you can afford to pay them back over a reasonable amount of time
need help with temporary money issues
an insolvency solution would have a negative impact on your job or home
There's a lot to consider before committing to any debt solution. That's why you should always get impartial debt advice first.
Can I change from a DMP to an IVA?
If your circumstances change after you've started a DMP, it may be possible to switch to an IVA. Just get in touch with us and we'll reassess your situation. We may recommend switching to an IVA or another more suitable solution. Or we may advise sticking with your DMP.
IVA advantages over a DMP
You can get some of your debt written off with an IVA. Most of our customers have about 70% written off but it can be as much as 85%.
Lenders can't take further legal action to recover debts covered by an IVA.
Lenders must stop chasing you for payment once an IVA is in place.
Interest and charges are frozen once an IVA in in place.
DMP advantages over an IVA
• Our DMPs are free. There are fees for an IVA.
• A DMP is an informal agreement between you and your lenders. This means that it can be used as a solution for temporary payment problems.
• The details of a DMP aren't listed in a public register.
• A DMP is unlikely to impact your job or current living situation.
What next?
If you're considering an IVA or a DMP, get debt advice. A professional debt adviser will make sure they understand the ins and outs of your situation and run through any suitable debt solutions.
Average Customer Rating:
4.9/5