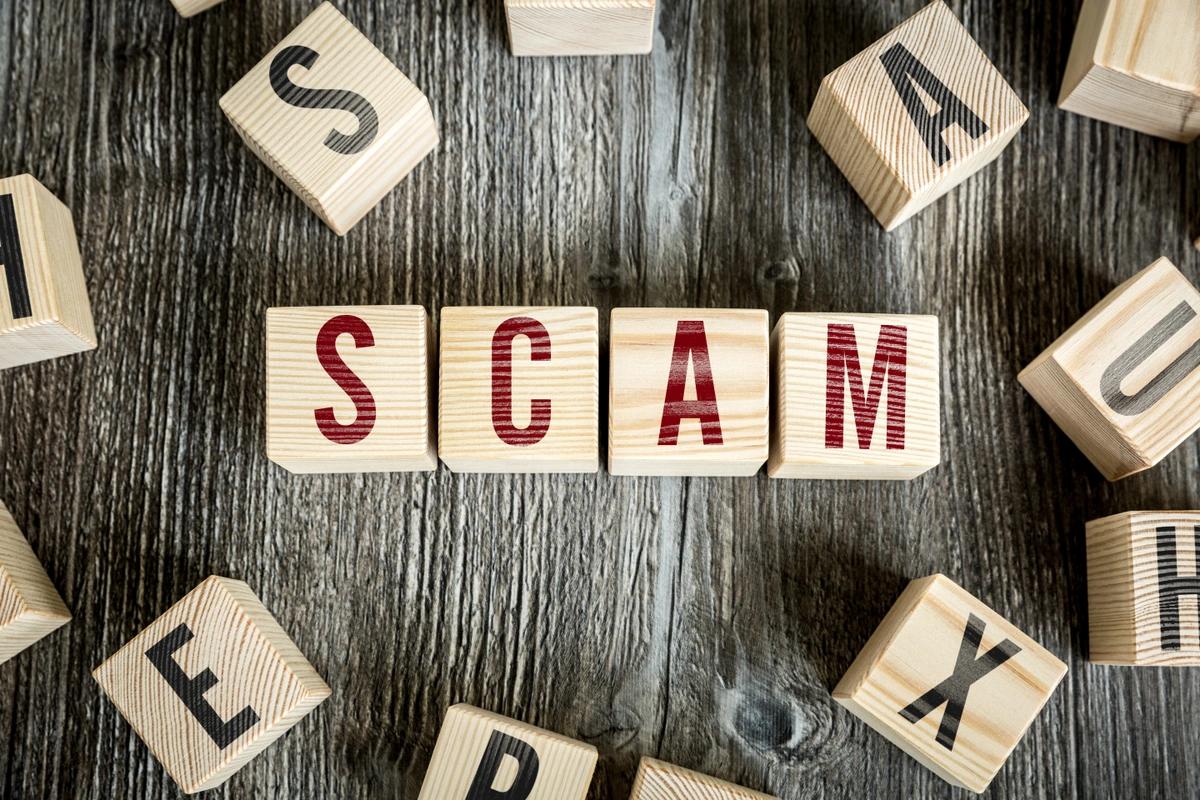 Energy scams - how to avoid getting tricked
As gas and electricity bills soar, the number of energy scams has also rocketed. Research by Citizens Advice shows more than 40 million people were targeted by scammers last year and 12% of the cons were energy related. So, how do you spot an energy scam and what should you do if you're targeted?
What are energy scams?
The cost-of-living crisis has provided numerous opportunities for scammers to take advantage of people worried about money. Energy scams come in many different forms, but they generally involve trying to trick you into handing over money or personal details. Scammers often try to con people by promising grants, cheap energy, or ways to improve energy efficiency.
How scammers are likely to approach you
Scammers approach their targets in various ways. They might:
text you
call you
email you
knock at your door
get in touch via social media
use a website pop-up
What to look out for
A lot of scams are becoming increasingly sophisticated so it's important to stay vigilant. It's not always easy to spot a scam but there are a few tell-tale signs that may suggest you're being targeted by con artists. So, stop and think twice if:
you feel under pressure to pay quickly or in an unusual way
you're being asked for pin numbers or passwords
something seems too good to be true
Common energy scams
Fraudsters are constantly coming up with new scams, so we can't provide a comprehensive list. However, there are some common scams doing the rounds that you should be aware of.
Ofgem scams
Someone claiming to be from the energy regulator Ofgem may contact you asking you for certain personal information or to change your bank details so that you can get a grant or cheap energy. Remember, Ofgem won't:
ask you for bank details or personal information
sell you energy
come to your house
Energy bills discount scam
There is another scam doing the rounds that centres on the government's £400 energy bill discount scheme. Targets are sent an email or a text message inviting them to apply for the discount. They are then instructed to follow a link to a fake Ofgem website where they are asked to set up a Direct Debit in order to get the money. In actual fact, all payments that make up the £400 discount are automatic and you don't need to apply.
Green scams
You may be approached by scammers trying to get you to sign up for fake energy-efficiency schemes. In one such con, people have reported being offered the green homes grant, which came to an end in 2021.
Fake refund scams
Another common scam involves getting a text or email that appears to be from your energy supplier and says you are due a refund. You are then instructed to follow a link to a form that asks for personal information including your bank details. Your energy supplier will never ask you to provide information in this way, so you can be sure emails and text messages like this are being sent by fraudsters.
Debt collection scams
Scammers have also taken advantage of the collapse of some smaller energy companies over recent years. They contact the customers of collapsed suppliers posing as debt recovery firms. Targets of the scam are told they have an outstanding balance that needs to be paid. This scam can be very convincing as the fraudsters involved know their target's names and their previous energy supplier.
It's useful to be aware that if your energy supplier goes out of business, it will be taken over by an Ofgem-appointed company. You should check any request for payment with that company before handing over any money.
Energy-saving device scam
One particularly worrying scam involves an online advert for an energy-saving device. The piece of tech involved, which looks like a plug, goes by various names, including Voltbox, Voltex and Motex. According to the advert, the product can cut a £251 monthly bill to just £15. There is no evidence the device actually works and, more worryingly than that, it doesn't even pass the Which? basic safety test so could cause fires or electric shocks.
Meter key scams
This scam targets people with prepayment meters. The fraudsters clone meter keys with credit on them and sell them door-to-door at a drastically reduced price. Once an energy supplier realises you're not actually paying them for your energy, you end up paying again at the full price.
What to do if a scammer targets you
What genuine support is available?
Average Customer Rating:
4.9/5