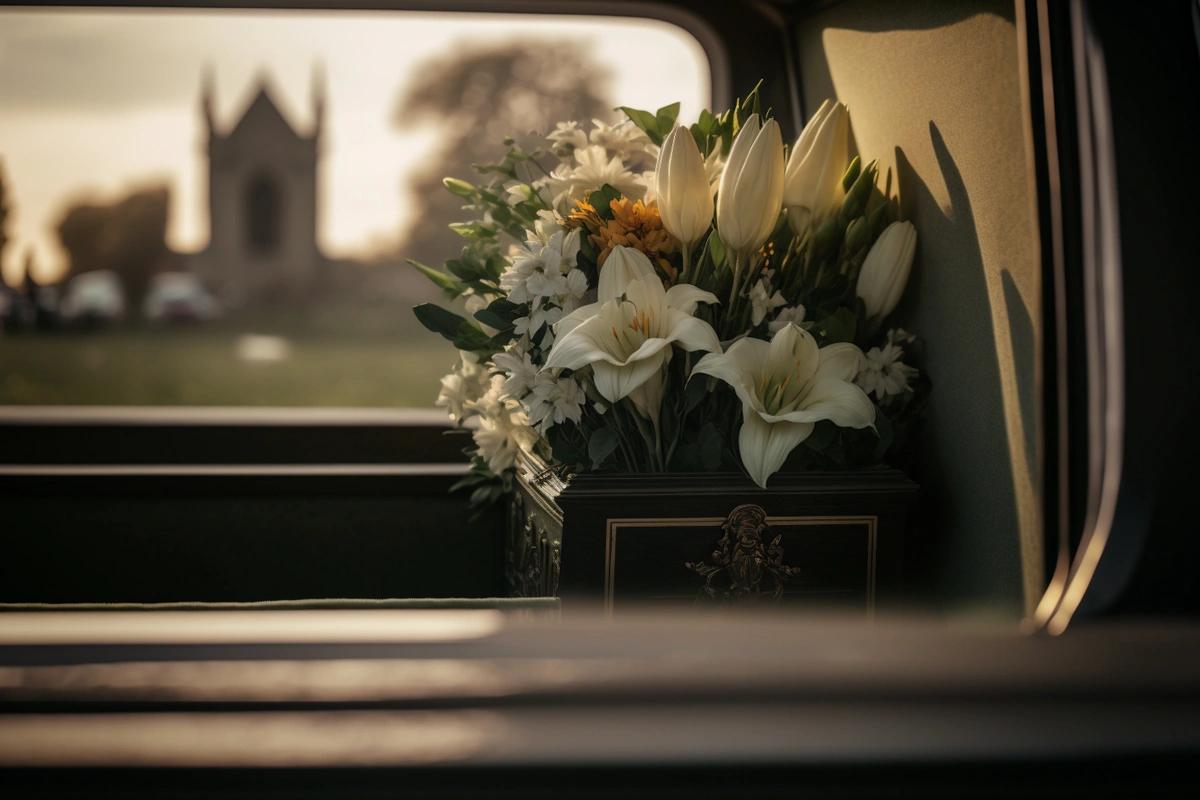 Money worries after the death of a loved one
Dealing with the death of a loved one can be extremely tough. As well as coping with your grief, you may find yourself facing money worries or the prospect of taking over responsibility for finances that were previously dealt with by your loved one.
To help you adjust to your new situation, we've created this guide talking you through ways to get your finances in order after the death of a loved one and the financial support you may be able to claim.
Funeral costs
The average cost of a funeral in the UK in 2022 was £3,953, according to SunLife.
Funeral expenses payment
If you're on a low income and you get certain benefits, you may be entitled to help paying for a loved one's funeral.
What's the money for?
A funeral expenses payment (funeral support payment in Scotland) can help pay for things like:
burial plot fees
cremation fees
death certificates and other documents
moving the body more than 50 miles in the UK
travel expenses
You can also get up to £1,000 for other funeral expenses like:
funeral director fees
the coffin
flowers
How much will I get?
The payment won't cover the full cost of a funeral. You should expect to pay up to a third of the cost of a simple funeral out of your own pocket.
If you get a funeral expenses payment, you'll usually have to pay it back if you get money from the person's estate.
Who can get the payment?
To get the payment, you must have been:
the partner, or a close friend or relative of the person who died
the parent of a baby stillborn after 24 weeks of pregnancy
The parent of a child under the age of 16, or under 20 and in full-time approved education, who died
You must also be claiming a qualifying benefit.
Find the full list of qualifying benefits more detailed information on the eligibility criteria and how to apply.
Children's funeral fund
There is specific support available for people paying for a child's funeral.
Find out about the children's funeral fund in England.
Get information on financial help with the funeral of a child in Wales.
Read about the funeral support payment for children in Scotland.
See what financial support is available for the funeral of a child in Northern Ireland.
Direct cremation
Another way to keep the cost of a funeral down is to choose direct cremation. This is a simple funeral with no service, making it a cheaper option. Companies like Simplicity and Pure Cremation offer this type of funeral.
Financial support after the funeral
Depending on your circumstances, you may be able to get financial support after the funeral.
Bereavement support payment
You may be able to get the bereavement support payment if your spouse, civil partner or a partner you lived with - and had children with - died before you reached state pension age.
It's not means-tested so your income or savings doesn't affect how much you get.
Usually, you'll get a one-off payment followed by up to 18 monthly payments. As it's available for a maximum of 18 months after the death of your partner, it's important to claim as soon as possible to avoid losing money.
Read more about the eligibility criteria and how to apply.
If your income falls after the death of your partner
If you have less money coming in following the death of your partner, you may be entitled to financial support from the government. Use our free benefits calculator to find out.
Yu may also want to consider getting debt advice if you're struggling to cover your living expenses after the death of a partner. Don't struggle on alone. A debt adviser can help in lots of way including:
maximising your income
checking you're getting all the benefits you're entitled to
budgeting
talking you through the debt solutions that are available to you
Dealing with the debts of someone who's died
If a loved one has died leaving debts, the money they owe will be taken from their estate.
If there isn't enough money in the estate to cover the debts, they'll be paid in priority order until the money runs out. Any remaining debts will usually be written off.
You would only usually be personally responsible for paying joint debts and those where you acted as a guarantor.
Your role as executor of the estate
If you're the executor of the estate, you'll be responsible for paying off the debts. You'll use money from the estate to do this. You would only have to use your own money in exceptional circumstances.
To protect yourself from this risk, you need to make efforts to identify any creditors you're unaware of who are owed money. Put a deceased estates notice in the Gazette and a local newspaper in the area where the person lived.
If you're unsure of what to do as an executor, it might be a good idea to get advice from a probate specialist or solicitor.
Identifying what kind of debt you're dealing with
How you deal with a person's debts will depend on the type of debt.
Individual debts
If a debt is in the name of the deceased person only, it will be paid out of the estate. If there's not enough money in the estate, it will be written off.
Joint debts
In most cases, joint debts will become the responsibility of the surviving borrower(s). It's worth checking if there's an insurance policy to pay off a debt in the event of the death of one of the borrowers.
If you're the surviving borrower, it's a good idea to contact the creditor to check the terms of the debt. Let them know if you're unable to make the agreed payments. When you explain your situation, they may be prepared to try and work out a more affordable payment plan.
Priority and non-priority debts
The order you pay off debts will depend on whether they are classed as priority or non-priority. Priority debts must be paid off first. If there is any money left over afterwards, you can then start paying off non-priority debts.
Average Customer Rating:
4.9/5