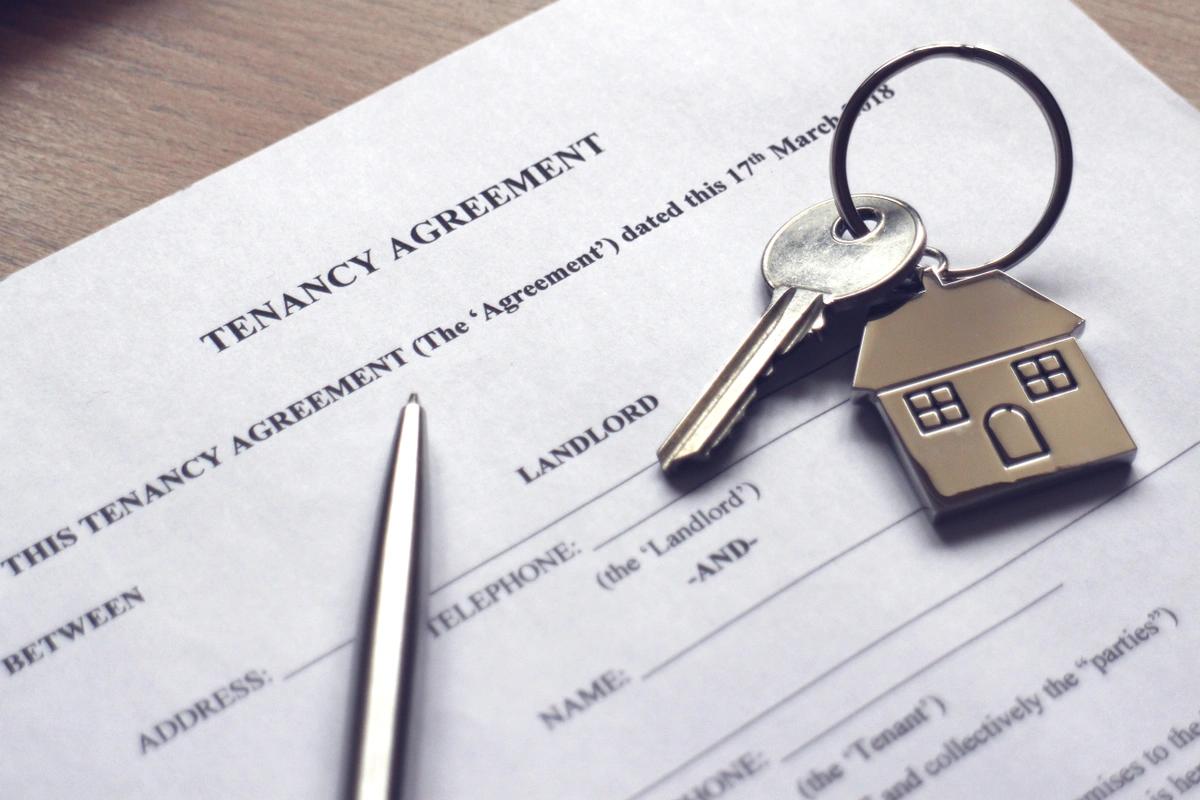 Renting a private property – before you move in
Your rights as a private tenant depend on the type of agreement you have with your landlord. This guide focuses on the rights of assured shorthold tenants. Most tenants who moved into a property on or after 28 February 1997 are assured shorthold tenants. As this guide is about what to do before you move into a rental property, it will be relevant to the vast majority of people looking for a new place.
Should you rent through a letting agent or direct from a landlord?
The first thing you'll want to decide is whether to rent through a letting agent or direct from a landlord. There are advantages to both, so it depends on your priorities.
Advantages of renting through a letting agent
they can give you information about the local area

you won't need to chase the landlord to make any repairs that need doing – just talk to the letting agent and they'll arrange the rest

you can complain to an independent organisation if you're unhappy with the service you receive
Advantages of renting directly from a landlord
a landlord might not carry out a credit check

you might not need references (or as many references)

there may be fewer costs before you move in
Where can I find somewhere to rent?
property websites – you can set your search for the area you're interested in and arrange viewings online

estate agents

asking friends and family

local noticeboards and newspapers
Dos and don'ts when looking for somewhere to rent
Dos
Take someone to property viewings. It's safer and it's always useful to get a second opinion

If someone other than the landlord shows you the property, make sure you get the landlord's details
Don'ts
Hand over any money before seeing the property

Pay for viewings, references, credit or affordability checks, or immigration checks

Rent directly from a current tenant, unless they have permission from the landlord (don't just take their word for it, check with the landlord)
What to look for in a property
You should check:
what the rent is and how it needs to be paid

if the rent includes any bills

how long you can rent for and whether you'll be able to extend at the end of that period or leave early

if you need to pay rent in advance

if you need to pay the letting agent any fees

how your deposit will be protected (landlords are usually required to do this legally)

if there are any rules you'll need to follow e.g. you might not be allowed to have pets or to smoke

the energy performance certificate – a rental property must be rated from A-E (unless it's exempt). A landlord is breaking the law by renting a property that's rated F or G and isn't exempt
Documents your letting agent or landlord might want to see
You will probably be asked to show:
proof you're allowed to rent in the UK i.e. passport or immigration documents

refences e.g. from a previous landlord or your employer
If you get these documents ready as soon as you start viewing properties, you may be able to move into your new home more quickly.
Renting a shared property
Most shared flats or houses with multiple tenants need to be licensed to make sure they're not overcrowded and meet set safety standards.
You can check if a shared property is licensed with your local council.
If you get benefits to pay for your housing
Some letting agents and landlords won't accept tenants who get housing benefit or universal credit to pay for their accommodation.
You don't need to tell a letting agent or landlord that you receive benefits unless they ask.
If you're turned down for a property because you're on benefits
You may be able to convince a letting agent or landlord that you'd make a good tenant by:
offering to use a guarantor – this is someone who would pay the rent if you didn't

providing additional references (this is likely to be more effective if you can get one from a previous landlord saying you always paid your rent on time)

saying you'd be happy for them to do an affordability check, if they haven't already
Challenging a letting agent or landlord for discrimination
It's against the law to discriminate against someone because they're on benefits. So, if a landlord or letting agent refuses to rent a property to you for this reason, you may want to challenge their decision. Shelter have a template letter you can use.
Average Customer Rating:
4.9/5