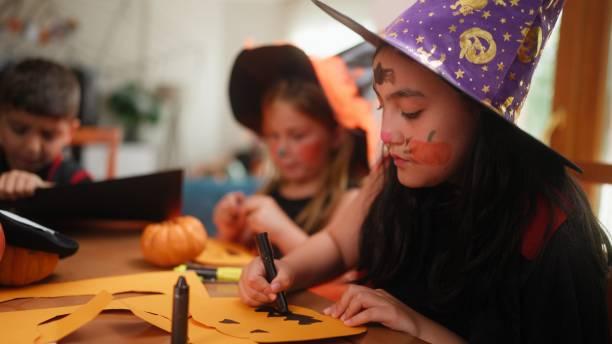 cost of living
Money Saver
16 Oct 2023
Cheap October half term days out to keep the kids busy
It's October half term next week and you're probably looking for things to do to keep the kids entertained.
With Halloween falling just after half term, there's lots of organised spooktastic activities taking place all over the country.
From spooky woods to pumpkin picking, witches and wizards and slimy science experiments, there's plenty going on to keep everyone happy. We've pulled together a selection of free or budget friendly events across the country that're worth a visit.
North West
Blackpool Lightpool Festival
Blackpool's award-winning Lightpool Festival is returning this October half term. The light-based art installation is free to visit, and features exhibits from local and international artists.
Scarecrow Festival, Rufford Old Hall, Ormskirk – 15-31 October
People from the local community, staff and volunteers have made a range of scarecrows. Take a stroll around Rufford Old Hall's grounds and woodlands to see if you can find them all. It's free to enjoy but normal admission charges apply to enter the hall.
The Glorious Glowing Lantern Parade, BeWILDwewood, Cheshire – 23-31 October
Adventure through a magical light extravaganza and watch the story unfold as you journey through the woods down mysterious paths after dusk. It costs £10 per person – those under 92cm, wheelchair users and carers are free.
Scare Skate Monster Ice Rink, Cathedral Gardens, Manchester – 22-31 October
A monster ice rink has opened in Manchester and this one comes complete with Halloween-themed music and lighting.
A scary group of skating monsters will join skaters on the ice every hour and fancy dress is encouraged. Tickets cost £13 for adults and £11 for children.
Halloween-themed drive-in cinema, Manchester – 1-31 October
The drive-in cinema features live scare actors dressed in horrifying costumes and will be showing spooky films such as A Quiet Place, the Cabin in the Woods, and The Grudge alongside kid friendly classics like Hocus Pocus and Coraline.
The Winter Droving Festival, Penrith, Cumbria – 29-30 October
This event will be held over three days and features musicians, fire breathing performers and larger than life lanterns. Visitors are encouraged to dress up for the occasion. Wristbands cost £2 for the three days.
Stanley Park Halloween Family Forest School, Liverpool – 29-30 October
Wellies at the ready! Stanley Park will be awash with witches and zombies getting to grips with fun outdoor activities including mini beast hunts, den building, bulb planting, forest art and campfires. Suitable for children from 4 to 8 years old – tickets cost just £3 and adults go free.
Midlands
Haunted House at Bullring – 26 October
There'll be a Haunted House for one day only at Birmingham's Bullring this half term with free interactive activities for all ages plus lots of giveaways. Look out for two interactive game rooms, costume crafts room and DJ sets by Heart radio. It's free to attend.
House on the Hill at Merry Hill – 21-30 October
Merry Hill shopping centre has three different Halloween events offering something for everyone. There's a Ghoul Disco and Strange Dimension featuring flickering lights that'll transport you into a parallel world. Book your tickets in advance.
Spooky Maze and Pumpkins at Lichfield Maize Maze - 22 October
Follow the Halloween trail around the Maize Maze for spooky autumnal outdoor fun and choose a ready-picked pumpkin to take home. A family ticket costs £22.
Bizarre Bugs and Creepy Crafts at Botancial Gardens – 24 October
Meet some spooky creatures and have an animal handling experience at the Botanical Gardens. Then make some tasty winter snacks for the wildlife at the Halloween crafts session. Tickets cost £7.
Witches and Fairies Spooktacular Trail at Manor Farm Fruits –29 October
Using the map provided, make your way around the farm answering each question to find the next clue. Watch out for fairies along the way. Tickets cost £5.50 for children and £2.50 for adults.
Halloween Fun at the Coffin Works – 30 October
What better way to spend Halloween than at the Victorian Coffin Works Museum. It's free entry for children in costume – but watch out for the resident witch Seraphina who is out to scare!
Spooky Science Night at the Thinktank Museum
The Thinktank will be turned into a party for all spooky scientists, ghouslom ghosts and weird wizards. There will be plenty of creepy weird science and a family show, as well as animal handlers from ZooLab. Tickets cost £10 for children and £8 for adults.
North East
Woodland Wizardry – Hardwick Park – 31 October
Calling all wizard fans – take your little ones on a magical Halloween adventure this half term. Tickets from £10 per person.
Halloween children's disco, East Grange Farm – 30-31 October
Get your grove on with a free Halloween themed disco with entertainment, party games, magic and more. Book tickets in advance online.
Nerd Fright Fest, Park Sports Centre, North Shields – 22 October
Full to the brim with spooktacular entertainment for all the family, including dedicated gaming rooms, costume competition, live music and entertainment and lots of stalls with local traders. Tickets are £10 for adults, £8 for under 12's and under 5's are free.
Stockeld Park Halloween Adventure, North Yorkshire - 21 October-5 November
Think pumpkin picking spooky witch encounters, zombie laser fun and even a FANG-tastic show. Tickets are £3.50 per person.
Ushaw Historic House
There are scary fairy tales and an illuminating Halloween trail at Unshaw Historic House this October. Be prepared to encounter spine-tingling portrayals of beloved fairy tale characters and stay to the end for a finale that'll leave you spellbound. Choose from three time slots: Twilight (5-6pm), Moonlight (6 15- 7 15pm) or Midnight (7 30-8 30pm) with the terror level increasing as the night gets later. Tickets are priced at £10 for adults and £7 for children.
Yorkshire
Lister Park Lantern Parade – 27 October
Wander through the park, enjoy a magical evening show where beautiful lanterns light up the night sky. Entry is free.
Pirates and Highwaymen at the Royal Armouries
Shiver me timbers! This half term promises to be packed with pirates and hordes of highwaymen. Come and hear great adventure stories and enjoy lots of live combats plus loads of fun activities. This free event has something for the whole family.
Haunted Halloween Hunt at Kirkstall Abbey – 31 October – 5 November
Soak up the atmosphere of the former monastery and follow the spooky trail to seek out creatures and scary statues. Admission is free.
Out of the World 2023, Sheffield
Taking place across numerous locations in Sheffield City Centre, this event – in its 9th year – is for anyone who enjoys si-fi, comic books, gaming, magic, illusion, and all things Halloween. This is a free family event.
Leeds Pumpkin Scare Trail – 29 October
A free family trail Golden Acre Park – follow 200 pumpkins to complete the course. There's some charged activities and donations are also welcomed.
York Mumbler's Mythical Creature Quest
On this short but magical walk around York – the self-proclaimed most-haunted city in the country – you'll find eight mythical creatures hiding. Once you find each creature, you'll need to unscramble the cluses to uncover the magical Mumbler password. Print off the map at home for this free half term event.
London
London Bridge Experience: London Scary Attraction
This is an immersive show that'll teach you 2000 years of London's grisly history in the vaults of London Bridge, followed by a thrilling scare-maze at the London Tombs. Tickets are £22.50 per person.
London Literature Festival – 18-29 October
Join children's author Jacqueline Wilson as she chats about her new book, listen to Strictly Come Dancy judge Oti Mabuse as she talks about her picture book, or take part in live drawing and reading sessions with playwright Trish Cooke. Prices vary check out the website for details.
Witches and History Magical Walking Tour
Enjoy a spellbinding walking tour of central London with your own witch guide. Pass by Shakespeare's Globe Theatre, Winchester Palace and the Golden Hinde learning about London's mysterious history. Tickets from £14 per person.
Power Up, Science Museum, London – until 27th November 2027
The Science Museum's Power Up is aimed at gaming enthusiasts and offers a bank of classic video games. Everything is grouped into themes from Mario to Sonic, as well as VR gaming, and a 16 player Halo game, as well as solo Pro Skater. Admission is £10.
Rivoli Ballroom Halloween Pop-up Cinema, Brockely – 25-27 October
Rivoli is one of the last remaining ballrooms in London and is open for a series of Halloween pop-up film screening. Movies to be shown at the family friendly event include Casper, Ghostbusters, and Hocus Pocus. Ticket prices from £5.
Cammas Hall Farm Resurrected, Essex – 19-28 October
Wander down the Wicked Walkway, tiptoe along the Terror Tunnel and catch some thrilling musical performances from the pumpkin patch. Entry is £7 for children and adults.
We're going on a bear hunt at Kew Gardens
Go through the swishy grass and squelchy mud as you set off on a bear hunt. While you're hunting check out the impressive Royal Botanic Gardens and look at the magnificent trees and wildlife. Entry is free.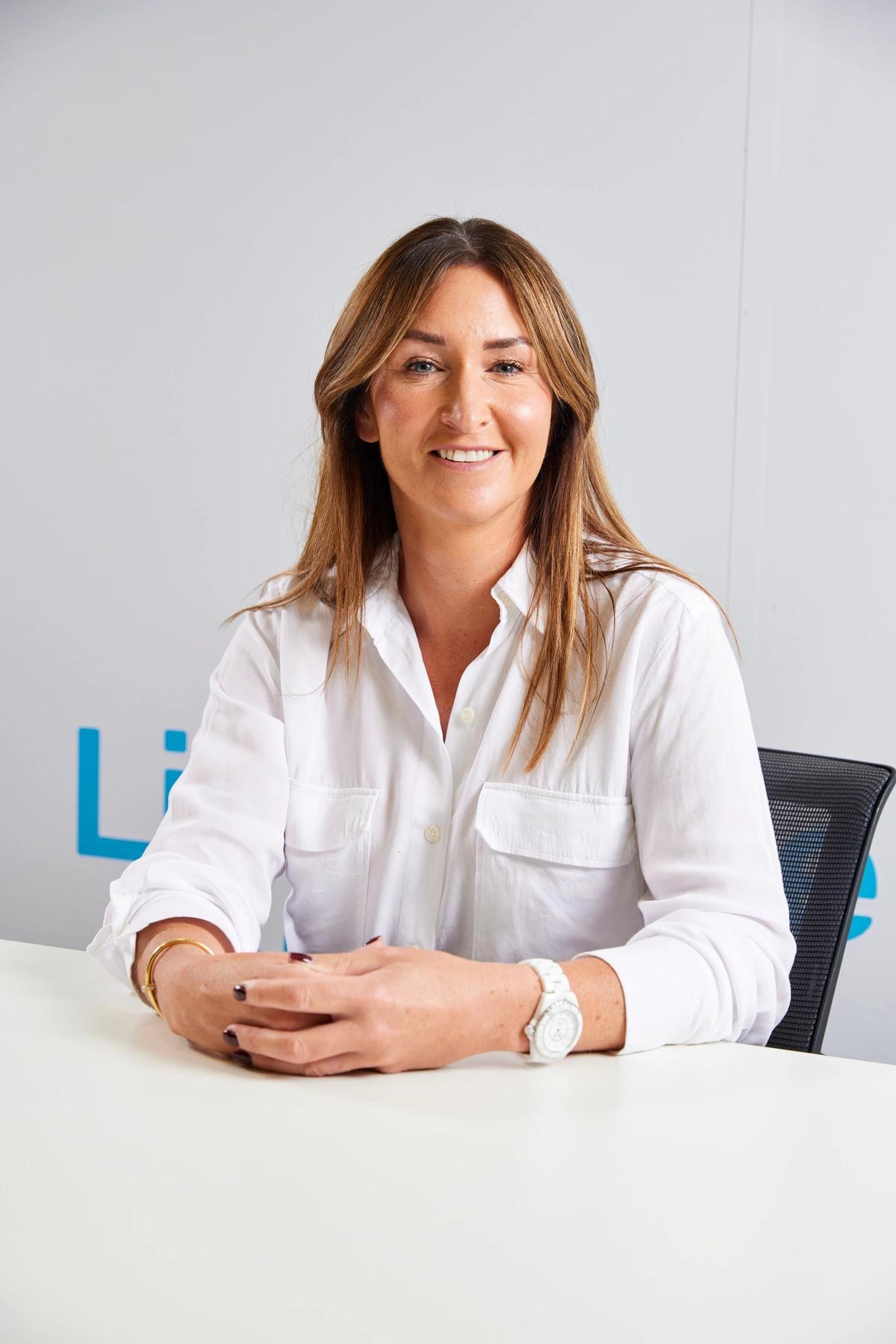 Caroline Chell
Caroline has worked in financial communications for more than 10 years, writing content on subjects such as pensions, mortgages, loans and credit cards, as well as stockbroking and investment advice.
Average Customer Rating:
4.9/5