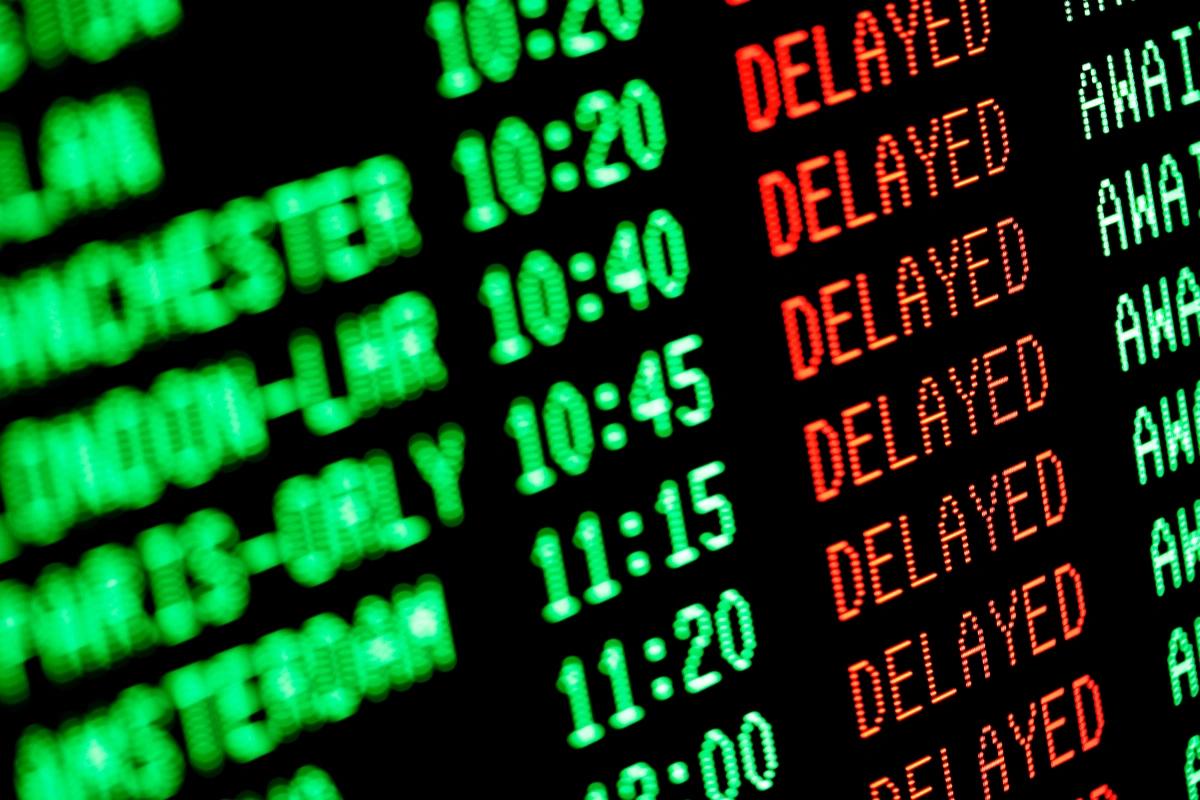 Delayed or cancelled flight? Find out your refund rights
Has your flight been delayed or cancelled? Find out what your rights are when it comes to refunds and compensation.
The following advice relates to flights leaving the UK/EU on any airline or arriving in the UK/EU on a UK or EU airline.
If you're coming from outside the EU to the UK with a non-UK/EU airline, you'll need to ask the airline you booked with for information on possible refunds or compensation. Or you could try your travel insurer.
Flight cancelled?
If your flight has been cancelled, you can choose between:
the earliest replacement possible
a refund for the flight that was cancelled. If your outbound flight has been cancelled, you'll get a refund for the full return ticket.
Flight delayed?
If your flight is delayed for more than five hours, you can get a refund. Again, if your outbound flight has been cancelled, you'll get a refund for the full return ticket.
Stuck at the airport?
If you're stuck at the airport waiting for a replacement flight or a delayed flight, your airline has a duty of care to look after you.
They should provide:
Food and drink
If you're waiting more than two hours for a short-haul flight, three hours for a medium-haul flight or four hours for a long-haul flight, your airline should provide food and drink, or vouchers to buy them. If it doesn't, buy your own, keep the receipts and claim the money back. There may be information on the airline's website about what is covered. They're unlikely to cover the cost of alcohol.
A bed for the night
If you're kept waiting overnight, the airline must provide accommodation and travel to and from that accommodation. Airlines might book you into a hotel but you may find there's no-one around to help. If this is the case, book your own hotel and keep the receipts. Make sure you don't spend more than is reasonable. Airlines can refuse to cover the cost of a luxury hotel stay.
Regular updates
The airline may provide updates via social media or the email you used when booking. If not, ask at a check-in desk if you need any information.
Can you get money back for your trip?
If you've arranged flights and accommodation separately, you may struggle to get a refund for the accommodation. Check the booking conditions. If you can't get a refund, see what cover's available under your travel insurance.
If you've booked a package holiday and your flight can't be rearranged or your plans are significantly disrupted, your travel company must offer either:
an alternative holiday; or
a refund of the full price of your holiday – not just the flight
A change of more than 12 hours on a two-week holiday is generally considered significant disruption.
Can I claim compensation for the inconvenience/distress?
The general rule is if the airline wasn't at fault, you can't claim compensation. Flight cancellations and delays caused by "extraordinary circumstances" will not qualify for compensation.
Will my travel insurance pay out?
Travel insurance doesn't usually cover things the airline is legally required to pay for e.g. food and drink and overnight accommodation.
Some policies pay a set amount for cancellations or delays of more than a set length.
Check your policy to see what you can claim for.
Average Customer Rating:
4.9/5